---
MAGNETIC SEPARATORS
In order to meet the special requirements of the coal import market, EBS offers several (electro) magnet systems for cleaning contaminated coal with iron parts.
The Laurenshaven terminal, with adepth of Panamax draft,
is perfectly equipped to handle and store, amongst others, coal from Russian loadports. These loadports haveasimilar maximum draft as the Laurenshaven. Receivers of Russian coals are extra secured if their product is cleaned for metals via the EBS de-ironing installation!
The electro magnets are installed in such a way that the coal can be cleaned either via storage or via board-to-board discharge operations.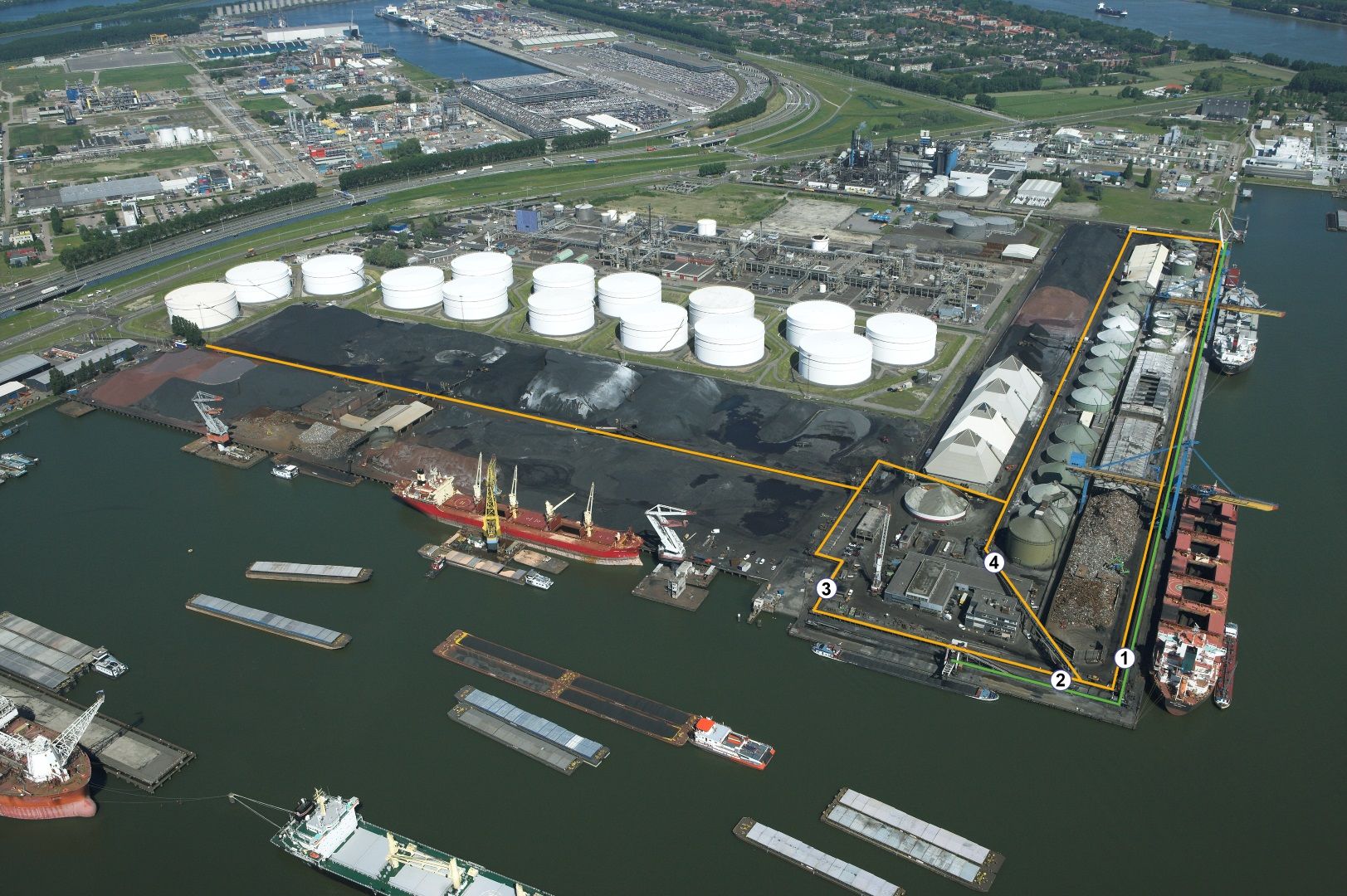 Board-to-board circuit from ocean vessel into coaster/barge (-), magnets 1 and 2, from vessel onto storage circuit (-), magnets 1, 2, 3 and 4. Overbelt magnets 1 and 3 are placed at the transformer points of the conveyor belts.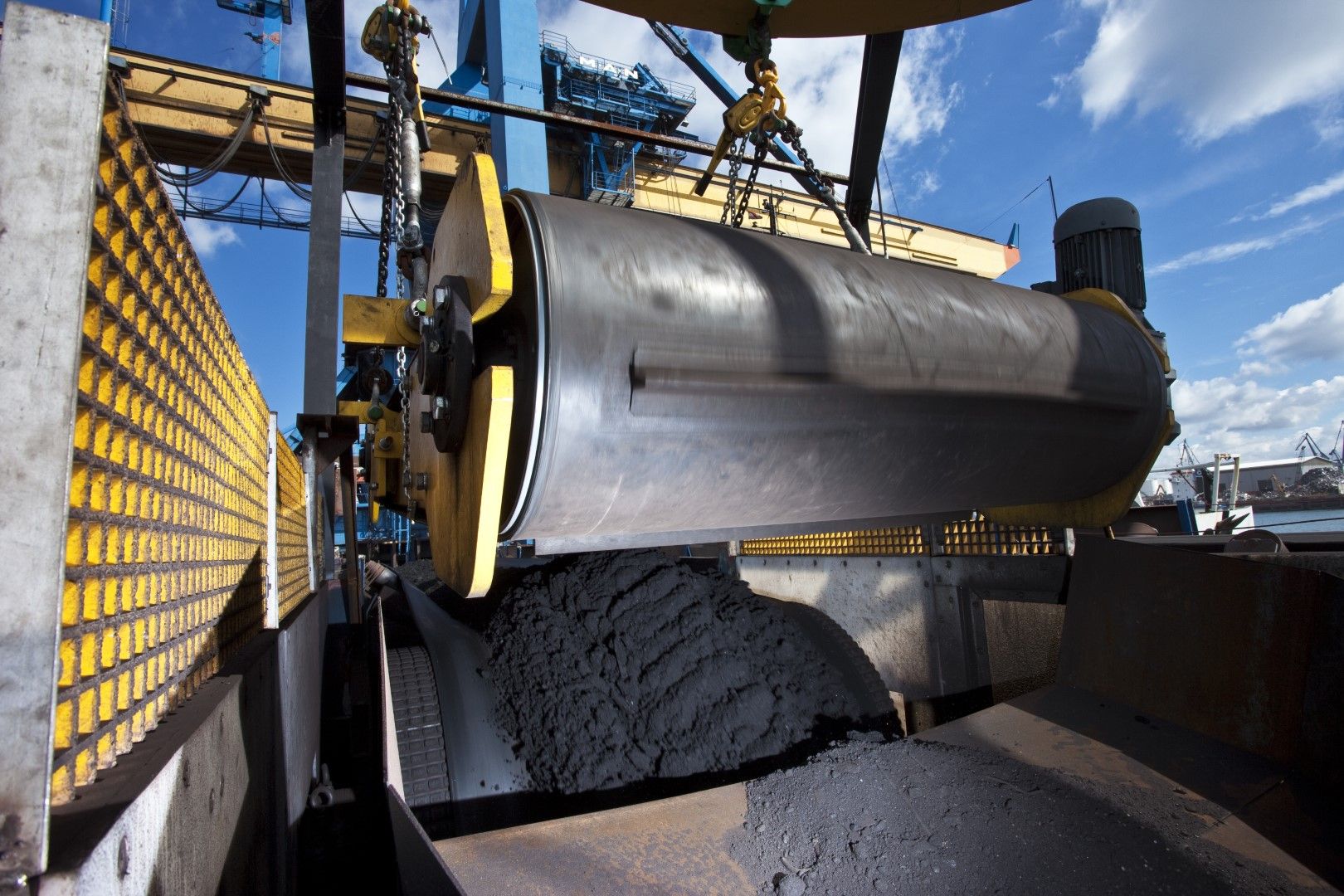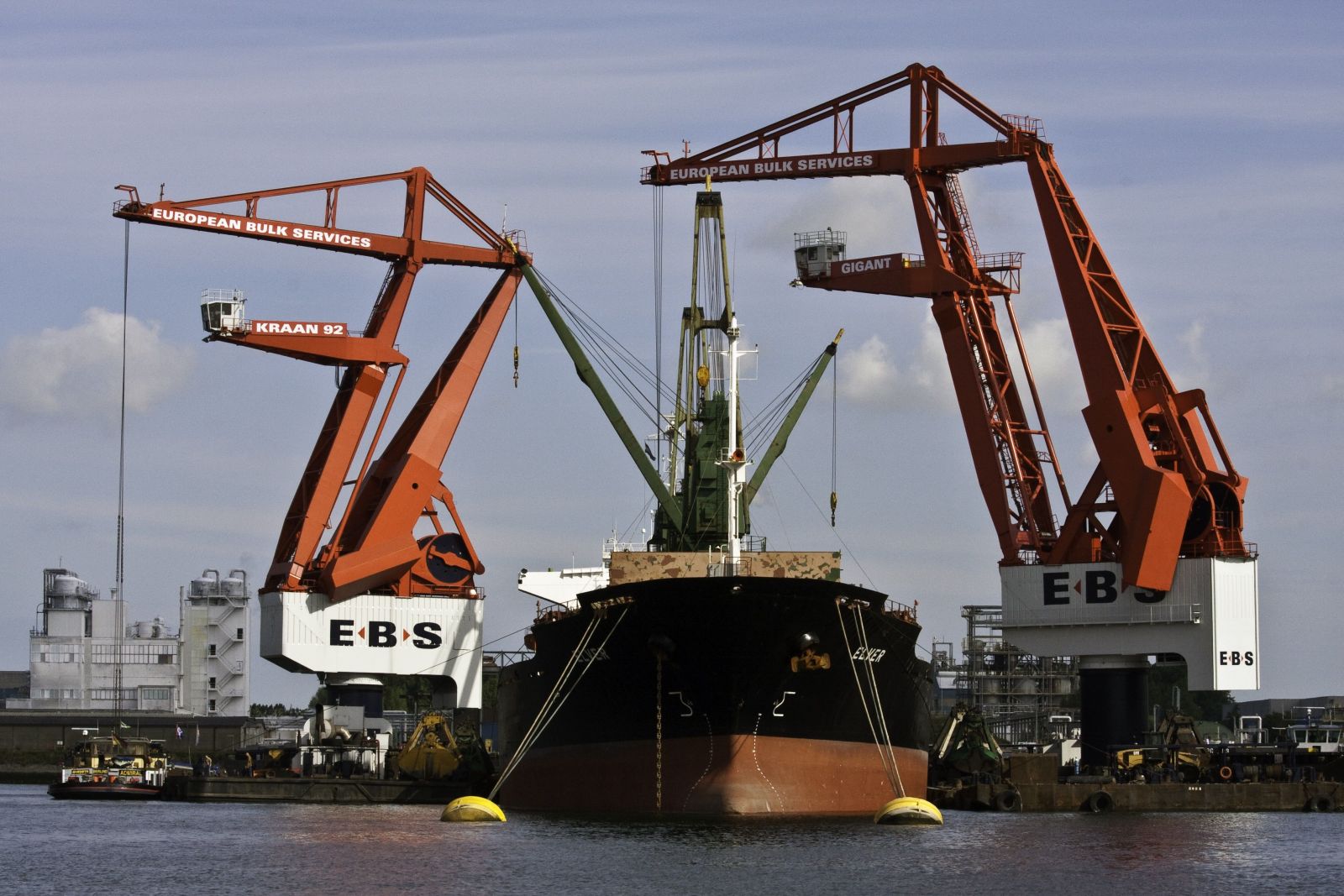 EUROPOORT TERMINAL DOLPHINS
depth 18,50 m. / 61 feet NAP